Leadership | Peter B. Stoneberg - Managing Director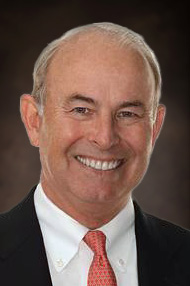 Phone:415.640.3363
vCard
Mr. Stoneberg is a Managing Director of Dresner Partners. He is also the Chairman of the Nominating/Governance Committee and an Independent Director of Kilroy Realty (NYSE:KRC), a $10 Billion REIT specializing in developing and managing Class A office buildings for clients like Apple, Amazon, LinkedIn, Dropbox and Stanford University.

Prior to Dresner Partners he was the Managing Partner of Velocity Ventures, LLC ("Velocity Ventures"), a merchant banking and M&A advisory firm that he founded in 2000. Previously, Mr. Stoneberg was with Bank of America Capital Investors ("BACI"), a private equity firm where he was an investment partner specializing in growth and buyout capital for public and private technology companies. Mr. Stoneberg also served as Senior Managing Director of Montgomery Securities, where he founded and led the Technology M&A group, beginning in 1994 until its acquisition by Bank of America in 1999.

Previously, Mr. Stoneberg served in various other investment banking and management roles, including Managing Director of Broadview Associates, Co-Founder and President of Data/Voice Solutions Corp and Product Marketing Manager for IBM and ROLM Corp. He also was an investor and on the boards of Cupertino Electric, Osprey Ventures, Historic Motorsports Productions, Saleslogix Corp. and Netcom Systems. Mr. Stoneberg has also served as a founder of the San Francisco America's Cup Organizing Committee, a Staff Commodore of St. Francis Yacht Club and Chair of the Investment Committee for the St. Francis Sailing Foundation.
Education:
University of Colorado
Mr. Stoneberg received his Bachelor's Degree in Business from the University of Colorado and has completed the Stanford Law School Directors' College.