Leadership | Steve Preda - Managing Director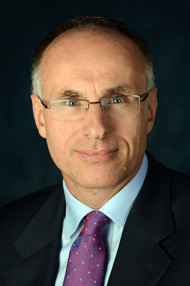 Phone: 804.205.5169
vCard
Steve Preda is a middle market investment banker with over 20 years of experience. He founded, led for ten years and eventually sold a 15-staff consulting firm in Central Europe. Mr. Preda sat on the boards of several European companies and of IMAP Inc., a global investment banking network with offices in 35 countries.

Prior to striking out on his own, Steve started his career as a chartered accountant with KPMG in London and spent 7 years as Structured Finance and Investment Banker with the European Bank for Reconstruction and development and ABN AMRO Bank.

He graduated with a Bachelor's degree in accounting and holds professional qualifications from the CFA Institute and the leading Canadian and UK accountancy bodies. Steve is a licensed investment banker in the United States and runs a local joint venture associated with Chicago based Investment Bank, Dresner Partners.

Since January 2014, Mr. Preda has been facilitating and coaching the leading CEO Peer Group in Richmond for Vistage International including some of the most successful business owners and Presidents in Central Virginia.

He lives with his wife and 4 children in Glen Allen, Virginia. In his spare time he plays tennis and coaches his sons' soccer team.


Education
B.A. in Accounting, College for Finance and Accounting, Budapest, Hungary
Diploma in Business, Groningen Business School
Chartered Accountant, Institute of Chartered Accountants in England and Wales
Chartered Financial Analyst, CFA Institute, Charlottesville, VA
Corporate Finance Diploma with the Canadian Institute of Certified Accountants