Leadership | Nicholas Coomer - Vice President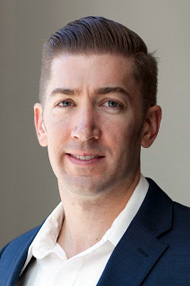 Phone: 312.780.7210
vCard
Mr. Coomer has 15 years of investment banking and professional experience that includes merger and acquisition advisory services, capital raises, strategic consulting, ESOP transactions, fairness valuation opinions, expert witness testimonies, corporate finance, and corporate mergers and acquisitions. He has worked on both private and publicly traded companies across many industries including healthcare, industrials, business services, retail & consumer. Mr. Coomer has worked on closed transactions with an aggregate enterprise value of more than $7 billion. Prior to joining the Dresner Partners, Mr. Coomer was a Director at Blaige & Company, a low to middle market investment bank.

Prior to that, he worked for a private equity and growth equity firm Newport Partners and a clean energy technology startup Advanced Ionics focused on business planning, financial planning, customer discovery, and fundraising.

Previously, Mr. Coomer worked at Exelon Corporation/Constellation Energy Corporation (NASDAQ: EXC and NASDAQ: CEG) focused on corporate mergers and acquisitions, corporate finance, corporate strategy, operations, and engineering.

He also serves on the Board of Directors for the Alliance for Advanced Sanitation to help the people who feed the world do it safely and effectively with a mission to make safe food a reality for every single person on the planet.
Education
M.B.A. Finance, Accounting from the University of Chicago Booth School of Business
B.S. in Mechanical Engineering from Purdue University