Leadership | Stephen P. Mullin - Director of Marketing & Business Development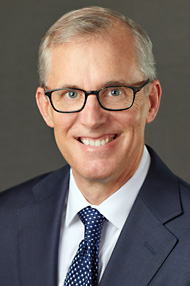 Phone: 312.780.7213
vCard
Mr. Mullin is the Director of Marketing and Business Development for Dresner Partners. In his current role, he is working to identify regional deal sourcing opportunities, develop marketing programs and expanding service initiatives with future, current and past client accounts. He joined Dresner Partners in 1998 and has over 20 years of experience in the financial services and investment banking industries including an integral research role working on merger and acquisitions, recapitalization, divestitures and private placement assignments. His research spans a broad spectrum of industry segments including basic industrials, manufacturing, information technology, healthcare, consumer products and business services.
Prior to his current position, Steve was Director of Information and Marketing for Dresner Partners. In this capacity he directed the firm's research, information technology and marketing operations.
Before joining Dresner Partners, he held positions with Dun and Bradstreet Information Services in West Des Moines, Iowa and American National Bank (JP Morgan Chase) in Chicago, Illinois.
Steve is an active volunteer and was co-founder of the Aid for Women Flossmoor, IL location.
Education
B.S. Finance, Investments; Drake University